Steel Metal Commercial Shipping Facilities
Integrity Steel Buildings Commercial Building and Steel Warehouse is the most affordable route to take when considering the cost of the same type of distribution center currently being built today. You can have all your Steel Building plans custom designed by Integrity Steel.
Each of our Commercial Building designs are column free, we can stretch them to unlimited lengths. This means thousands of square feet to rent out or use to conduct your own Steel Warehouse shipping whether it be for Storage, Distribution, Office Space, or Retail Store Distribution. You can save your time and money on our American Steel Building designs and prevent the problems other types of construction materials can cause.
Do not forget about our custom benefits to our Commercial Building designs including Steel Building designs with accessories and options including multiple overhead doors, vents window frames and more. Our Steel Warehouse construction can resist mold, mildew, insect damage, and keep items clean and dry. The same Commercial Building construction is so versatile you can get them in almost any length and width you prefer and at a reasonable price that definitely beats the competition. There is no better time than right now to contact us about any questions you may have on our Steel Warehouse designs. We are ready to assist you with our professional and knowledgeable staff! Our experience in the Steel Building business will speak for itself.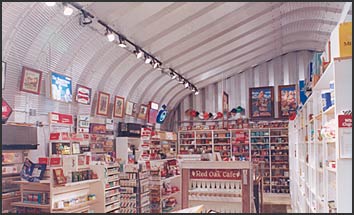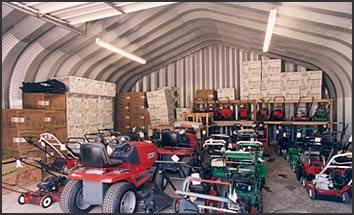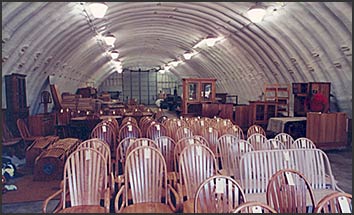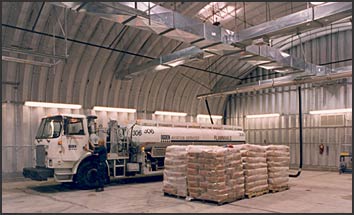 Why Buy from Integrity Steel Buildings?
Our Commercial Building kits are made with the highest quality materials and components which meets or exceeds industry standards.
MADE IN THE USA
Best warranty in the business.
Responsive and Helpful Customer Service Team
Many Steel Building types available to meet your needs
We have many years of experience and can assist you with all questions and concerns. We offer personalized service to help make the process of shopping for your Steel Warehouse for your Commercial Building designs an easy one. Our philosophy at Integrity Steel Buildings is to help you make the decision that best SERVES YOUR NEEDS. Unlike many of our competitors who are in this for a quick buck....we are here to answer your questions on YOUR SCHEDULE. You are the boss! When you are ready to purchase a Steel Building or Steel Warehouse you will know that Integrity Steel is providing you a quality product at a fair price.
Regardless of whichever part of the world you'll build in, Integrity Steel Structures can possibly be a significant partner in the development of your Industrial Ideas. It possesses ready-to-use industrial buildings and hangars which survives very strong climatologically forces and events. Each building fits in the American environment considering its elegant and uncomplicated design.
Integrity Steel focus
Searching for industrial buildings? Metal sheds? Industrial hangars? Riding arenas? Airplane hangars? Workshops or showrooms? Storage or logistics? Indoor Sport Buildings? We have vast experience because of the number of years we have operated in steel constructions and innovative concepts, not only in the American continent but worldwide. A lot more than 20,000 references prove our quality.
Integrity Steel Structures designs, develops, produces and constructs industrial buildings. It performs steel constructions with high strength steel. Every lightweight part of the building is separately designed and produced. On the construction site, the storage shed is easily assembled as were it a giant meccano-set. Our Industrial buildings have numerous possibilities and advantages. More than 1.000.000m² covered industrial space as testimony, over America, which complied with local regulations and requirements.
Integrity's major point of focus is on the following qualities of its buildings:
. Reliable as a partner for your industrial buildings
. Fast and malleable in transport and assembly
. High quality materials
. Robust and lightweight
. Minimization of financial investment in heavy foundation on building site
. Minimization of financial investment in building equipment on building site
. Minimization in assembly time on building site
. Minimization of experienced workforce
. Suitable on poor ground resistance