Metal Shed and Metal Storage Buildings
Integrity Steel Buildings knows how important it is to protect your Commodities especially as the seasons change and the weather gets colder or hotter depending on the time of year. This is why our Metal Storage Building is so important to consider when you need a Steel Shed for your commodities. Each of our designs have been proven to be the toughest and most durable Commodities Storage Building you will find. All your commodities will remain safe and secure form the elements and deter insect damage. It makes perfect sense to purchase a Metal Storage Building, as an alternative to a Pole Building. When it is time to protect your most precious asset; your commodities......we are here to help you make the right choice.
Our Metal Storage Building designs are so much better than the traditional materials used to make Pole Buildings or Pole Barns . Today, the use of high quality steel and metal in our designs provides you with a cost effective and long lasting option for the years to come. There is virtually no maintenance whatsoever on our Steel Sheds which makes this choice even better for your farm and business? We, at Integrity Steel Buildings are fully aware of what it takes to run your business successfully and our trained staff is waiting to assist you in all your Metal Storage Building needs and to help you pick the design and interior elements you need to help you along. Why consider any other choice when we have the experience and high quality Commodities Storage Buildings to meet your needs.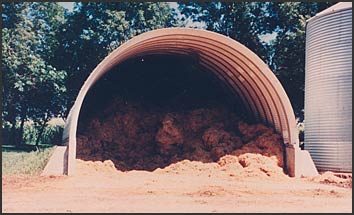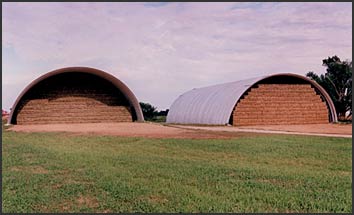 Why Buy from Integrity Steel Buildings?
Our Steel Shed designs are made with the highest quality materials and components which meets or exceeds industry standards.
MADE IN THE USA
Best warranty in the business.
Responsive and Helpful Customer Service Team
Many Metal Storage Building types available to meet your needs
We have many years of experience and can assist you with all questions and concerns. Personalized service to help make the process of shopping for your Commodity Storage Building an easy one. Our philosophy at Integrity Steel Buildings is to help you make the decision that best SERVES YOUR NEEDS. Unlike many of our competitors who are in this for a quick buck....we are here to answer your questions on YOUR SCHEDULE. You are the boss! When you are ready to purchase a Metal Storage Building or Steel Shed for your commodities storage, you will know that Integrity Steel is providing you a quality product at a fair price.
At Integrity Steel, our extensive network of physical assets is necessary in our business as your commodity management partner. Our storage capacity and expansive supply chain infrastructure allow us to handle your production, providing the liquidity you need. Across grain & ingredients and fertilizer, we leverage nearly 300 physical facilities, including:
. 144 grain facilities with the excess of 9.3 million metric tons (350 million bushels) of storage capacity
. 44 feed and nutrition ingredient storage and handling facilities in the United States of America
. 85 fertilizer facilities with storage space of more than 1.2 million metric many
We care about protecting the overall quality of the commodities we manage, and we invest in our assets to maximize handling efficiency. So allow us to do what it is that we do most effectively and we'll be there to serve you, supported by resources you'll be able to trust in.