Steel Metal Commercial Buildings
Integrity Steel Buildings Steel Commercial Building and Commercial Metal Buildings are perfect for creating a retail store, commercial office building, a larger store, a strip mall, a commercial distribution center, or commercial warehouse building. Other uses are also available in the Prefabricated Metal Buildings for you to be creative in what you choose to meet your business needs.
Our Steel Commercial Buildings are created with the strongest Steel Construction and also comes with the Best Warranty of any one in the business. Each of the Commercial Metal Buildings comes with this standard of protection on all of its Prefabricated Building construction no matter what type of Steel Commercial Buildings you prefer. If you so desire, the Commercial Metal Building we provide can be used for cubicles, conference rooms, storage areas, shipping, and distribution. There are many size options of these buildings and many Prefabricated Metal Building design plans are available.
The Steel Commercial Buildings are designed to be durable and flexible giving your business a way to expand later on if needed. Each is made to order and customized for the specific Commercial Metal Buildings you require. The Prefabricated Metal Buildings can withstand the elements and pass all Local Building Code Requirements for weather conditions. The Commercial Metal Building, Steel Commercial Buildings, and the Prefabricated Buildings are all built to be around for many years to come. They can even withstand the worst hurricane force winds and are able to pass the strict wind requirements for any state.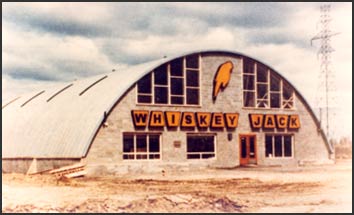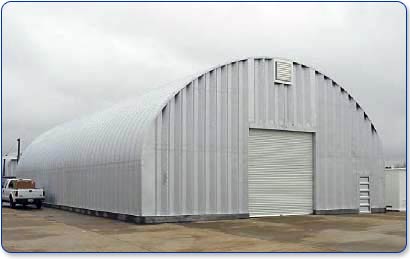 Why Buy from Integrity Steel Buildings?
Our Steel Commercial Building designs are made with the highest quality materials and components which meets or exceeds industry standards.
MADE IN THE USA
Best warranty in the business.
Responsive and Helpful Customer Service Team
Many Commercial Metal Buildings available to meet your needs
We have many years of experience and can assist you with all questions and concerns. We offer personalized service to help make the process of shopping for your Prefabricated Metal Buildings or your Commercial Metal Buildings an easy one. Our philosophy at Integrity Steel Buildings is to help you make the decision that best SERVES YOUR NEEDS. Unlike many of our competitors who are in this for a quick buck....we are here to answer your questions on YOUR SCHEDULE. You are the boss! When you are ready to purchase a Commercial Metal Building or Prefabricated Metal Buildings you will know that Integrity Steel is providing you a quality product at a fair price.
Commercial Buildings
Have a look at our choice of durable commercial steel buildings that are utilized in a number of ways. Pole supported buildings work great for metal outdoor storage sheds. With the speed and ease of post frame construction, commercial metal buildings might be constructed fast while keeping one budget in line.
Our buildings work great for multi unit outdoor storage buildings. With poles typically spaced around twelve feet apart, you can simply design a commercial building without the need for costly headers. In any case you'd want to add on or later it is fast and economical. Using durable steel siding will protect those valuable goods locked safe inside. With lifetime warranties available, that steel roofing and siding will keep your metal storage building well-fixed for years to come.
Integrity Steel Building is your online source for custom designed commercial buildings quotes.
What exactly makes Our Commercial Buildings Better?
. We guarantee the lowest price commercial buildings for equal quality and characteristics. Took possession of steel building quote with a better price with the same building? Give it to your designer and we will either equate the price or re-quote a related commercial building.
. Step by step instructions in fully illustrated manual and stamped engineered plans available to guarantee your structural commercial building or steel garage permit.
. Unlimited pole building customizations - Change your design, style and colors as much as you like until the time of purchase. We want you to actually have the commercial steel building you've always wanted that fits your budget.
Your search for convenient, attractive and durable commercial buildings has ended. Welcome to Integrity Steel Buildings - providers of all your metal storage buildings.