Steel Metal Commercial Warehouses
Integrity Steel Buildings can provide your commercial company with a Metal Building System or a Metal Warehouse. We can offer Commercial Building designs or those which are customized to meet your size and budget requirements for your Modular Building. You will not find a more affordable solution when you need a Metal Warehouse or Metal Building System erected. Our Modular Building will save not only money but time it usually takes to build one of the more traditional buildings.
Every one of our Metal Building System designs is custom made to fit your needs. There are many custom options available such as doors, vents, insulation and window frames for your Commercial Steel Warehouse Building. We offer a great warranty on all of our Metal Warehouse which is also the best in the business. The high grade materials we use are protected against rust and problems with insects.
Integrity Steel Buildings offer you the best quality Metal Building System for the best price possible and at much more affordable rates than the competitors can. Call us today to see how our professional and knowledgeable staff can get you started on your way to a first class Modular Building or Metal Warehouse from Integrity Steel Buildings.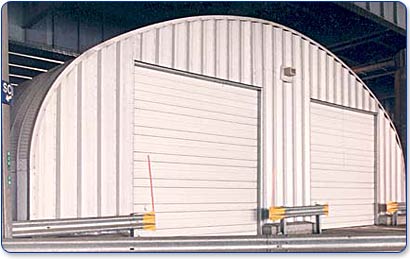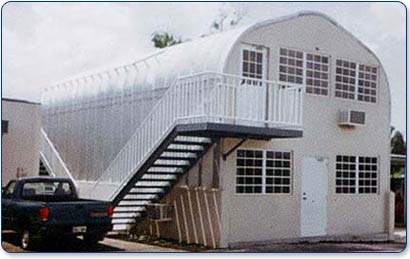 Why Buy from Integrity Steel Buildings?
Our Metal Building System kits are made with the highest quality materials and components which meets or exceeds industry standards.
MADE IN THE USA
Best warranty in the business.
Responsive and Helpful Customer Service Team
Many Metal Warehouse types available to meet your needs
We have many years of experience and can assist you with all questions and concerns. We offer personalized service to help make the process of shopping for your Modular Building or your Metal Building System construction an easy one. Our philosophy at Integrity Steel Buildings is to help you make the decision that best SERVES YOUR NEEDS. Unlike many of our competitors who are in this for a quick buck....we are here to answer your questions on YOUR SCHEDULE. You are the boss! When you are ready to purchase a Modular Buildingor Metal Warehouse you will know that Integrity Steel is providing you a quality product at a fair price.
Buy only what you require. Integrity Steel is a full-service online metal distributor offering cut-to-size (or full body) metal including: steel, aluminum, stainless, brass, bronze, copper and solid, all available in bar, angle, round tubing, square and rectangular tubing, pipe, channel, sheet metal and plate. Enquire about our value-added services such as saw cutting, shearing, flame cutting, stress relieving and grinding (Blanchard and surface grinding). For a whole list, please click toward the SERVICES tab and.
NOW OFFERING: 24/7 WEBSITE BUSINESS PRICING, and on-account billing.
We can also alter login to tax-exempt status as soon as we have your paperwork on file. In case you want, please call us on Integrity Steel, INC, 1285 Carl D Silver Pkwy Suite 338 Fredericksburg, VA 22401, 800 590 7254 to obtain friendly sales reps make your login username create with business pricing.
No minimum order!
Medium of payments which can include Visa / MasterCard / Discover / American Express / PayPal / Cash / Check / Money Order / Echeck are coming soon. Companies that are approved by Integrity Steel credit department can acquire "on account"