Steel Metal Public Works Buildings
Integrtiy Steel Buildings is aware that each town, city and other municipality has a budget to follow but still needs Steel Buildings. This is why they have created Arch Steel Buildings to accommodate the situation. Public Safety Steel Metal Building needs are a big concern for the inhabitants and the need for Arch Steel Buildings to house the proper equipment is on the minds of those who are running the show. Whether you need a Steel Metal Building for a Fire Station, Police Station, or a Steel Building Ambulance Facility, we will provide the right Arch Steel Buildings for your needs.
Each special Steel Metal Building we provide has the ability to be customized any way you wish to include adding Windows and Doors. You can also choose the Steel Building Length and Width and Exterior Color. The interior of the Arch Steel Buildings can reach various custom sizes to give you the ability to park all your large equipment inside the Steel Metal Building with no problems. It only takes a short time to build your Steel Building and you are up and running. Each of our designs for our public safety buildings are to code and within an affordable price. You can even choose a Steel Metal Building from Integrity Steel Buildings that serves a multitude of purposes in one convenient location.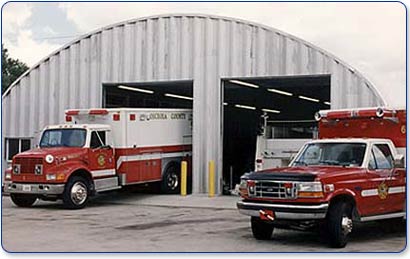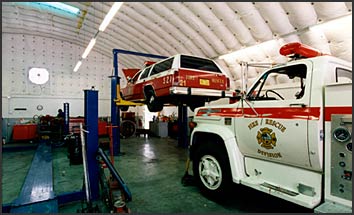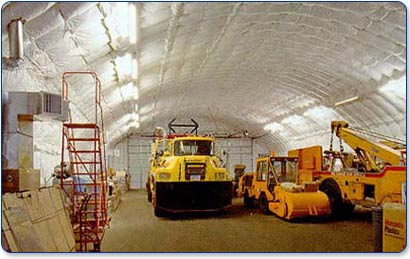 Why Buy from Integrity Steel Buildings?
Our Arch Steel Buildings are made with the highest quality materials and components which meets or exceeds industry standards.
MADE IN THE USA
Best warranty in the business.
Responsive and Helpful Customer Service Team
Many Steel Metal Building types available to meet your needs
<
Integrity Steel Buildings provides pre-engineered metal building solutions for virtually any industrial, commercial, agricultural or residential application. Whether you require Industrial buildings with complex features involving cranes, mezzanines and multi-hip roof transitions or a personal garage and workshop building, our design team can fit the bill. The Integrity Steel manufacturing facility has complete in house design capability including structural engineering, detailing and estimating departments. Our 38 years of design and manufacturing experience together with outstanding customer satisfaction have produced a reputation for reliability inside the metal buildings industry.
At Integrity-Steel we value our customers and are determined to consistently provide the small things and prompt client service. Every customer building inquiry is reacted upon by immediate effect by our professional project designers who are well experienced and adequately trained concerning the latest industry innovations. They will review your project's parameters with you of course, make cost saving recommendations based on the most efficient design and contact you with a steel building price the very same day.
Why Integrity-Steel?
Integrity-Steel was developed from frustration when the owners were trying to construct a 'backyard shop' more than a few months ago and had difficulty in getting a durable, secure and economical building solution that may call for a minimum of maintenance. After months of research they decided that your prefabricated metal building checked all the boxes. It was eventually with the use of this research that they decided to share their knowledge as well as provide easy accessibility to competing price quotes from local suppliers & manufacturers serving all 50 US states and Canada. Many with 'factory direct' savings!
Integritysteel.com simplifies and streamlines the actual procedure of identifying suppliers for your chosen new building, permitting you to quickly choose the vendor or contractor optimal to your needs and budget. Since launching the service in 2004, over 200,000 purchasers have saved countless thousands on the construction projects.