Steel Metal Commercial Retail Buildings
Integrity Steel Buildings knows the best Metal Shop Building designs. This is why our Steel Metal Buildings are customized with everything you need to make your Steel Commercial Building meet your needs and Stay Affordable at the same time. A Metal Shop Building from Integrity Steel gives you a strong Steel Commercial Building that can accommodate thousands of feet of open space. You can also choose to add many accessories including multiple doors, window frames, vents, and more to your Steel Metal Building. We want your Steel Commercial Building to be personalized and made to fit your individual needs.
Why should you waste precious time and money trying traditional materials when you can have a sturdy and longstanding Steel Metal Building made that will last longer and cost less. We can have your Metal Shop Building shipped to you quickly. Our Steel Metal Buildings will be around for many years past what the typical construction materials can withstand. We can assist you in designing a retail store, retail outlet, or a strip mall if the need arises. Our Steel Metal Building construction can extend to many lengths and widths to work in almost any sized Steel Commercial Building space or special area you have in mind. Give us a call today and speak with our knowledgeable sales staff about your Metal Shop Building needs.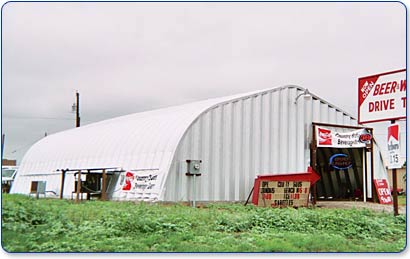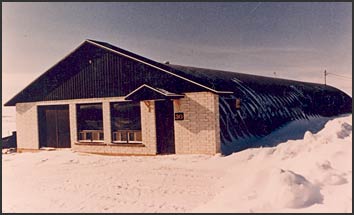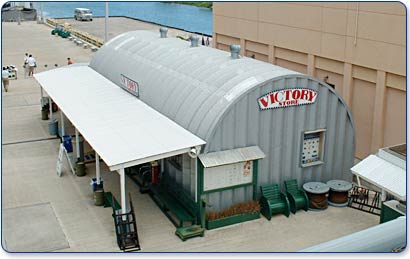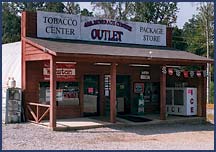 Why Buy from Integrity Steel Buildings?
Our Metal Shop Buildings are made with the highest quality materials and components which meets or exceeds industry standards.
MADE IN THE USA
Best warranty in the business.
Responsive and Helpful Customer Service Team
Many Steel Commercial Building types available to meet your needs
We have many years of experience and can assist you with all questions and concerns. We offer personalized service to help make the process of shopping for your Steel Metal Building for your Metal Shop Building an easy one. Our philosophy at Integrity Steel Buildings is to help you make the decision that best SERVES YOUR NEEDS. Unlike many of our competitors who are in this for a quick buck....we are here to answer your questions on YOUR SCHEDULE. You are the boss! When you are ready to purchase a Steel Commercial Building or Metal Shop Building you will know that Integrity Steel is providing you a quality product at a fair price.
Integrity Steel Structures focuses primarily on the design and style and construction of steel framed buildings for all industrial and commercial use, from factory complexes and waste transfer stations to office buildings, retail buildings and car showrooms.
Commercial Building Contractors
Integrity Steel undertakes total structural design and construction of the commercial building utilizing solely highest-quality British steel, which can be supplied hot dip galvanized as needed. With the vast experience and knowledge we have, we can design steel buildings to resist the high wind speeds, seismic loads or arctic snow loads if necessary. We build in our very own floors or provide for precast floors, and can as well design stairs and lift shafts too. We also offer as part of our service the opportunity to design our steel structures to lodge overhead cranes and gantries, to detail and install glazing and cladding systems along with integrated personnel and vehicle access doors alongside many other accessories. All are supplied and installed according to the client's individual requirements.
To find out more visit our Steel Buildings and Factory Buildings websites.
Below are some of the things that Integrity Steel Structures do:
. Commercial Buildings
. Office Buildings
. Retail Buildings on your Steel Buildings website
. Leisure structures
Water space: One of the structures that was produced by Integrity Steel that shocked us is the Waterspace. Structures in Integrity Steel normally are made in all shapes and sizes though this one became a surprise to many. Looking at it from the outside, it looks like a luxury yacht, floating high alongside any quay or marina or another berth. But from the inside it seems like an luxury home.