Steel Metal Truck Repair Service Buildings
Our clear span interior buildings are ideal for use as automobile repair and/or truck repair service shops. We have created our unique Garage Workshops, Steel Garage, and Metal Shop Buildings to accommodate your specific Garage Workshops or Steel Garage size and shape requirements. The Metal Shop Buildings clear span interior can be made to various sized widths and lengths which should be more than enough room to work on vehicles, store tools without feeling cramped or having to deal with Interior support beams getting in the way. Your trucking crew and garage employees can safely and comfortably move around and work in this spacious Steel Garage provided by Integrity Steel Buildings. There is no problem to set up stations for engine repair and rebuild, tune-ups, brake repairs, hydraulic services, in the Garage Workshops and Metal Shop Building needs.
By choosing the specific size of the Metal Garage Workshops you need, you never have to settle with paying too much money or having to settle for more or less space than you need. You decide how long and wide each Steel Garage is to be. There are many options available to customize your metal shop building with multiple overhead or sliding doors, vents, window frames, etc... Integrity Steel Buildings will help you in deciding on the Right Steel Garage Workshop to best fit your needs.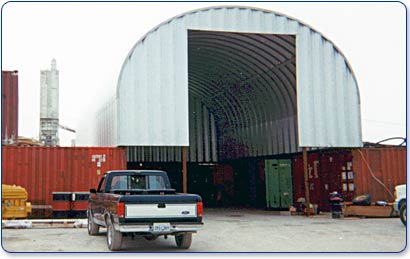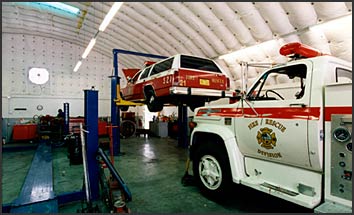 Why Buy from Integrity Steel Buildings?
Our Garage Workshops are made with the highest quality materials and components which meets or exceeds industry standards.
MADE IN THE USA
Best warranty in the business.
Responsive and Helpful Customer Service Team
Many Metal Shop Building types available to meet your needs
We have many years of experience and can assist you with all questions and concerns. We offer personalized service to help make the process of shopping for your Steel Garage for your Metal Shop Building an easy one. Our philosophy at Integrity Steel Buildings is to help you make the decision that best SERVES YOUR NEEDS. Unlike many of our competitors who are in this for a quick buck....we are here to answer your questions on YOUR SCHEDULE. You are the boss! When you are ready to purchase a Garage Workshops or Steel Garage you will know that Integrity Steel is providing you a quality product at a fair price.
Build the Steel Garage you've always imagined!
Our steel truss construction creates the strength and wearability to safeguard your vehicles, bikes, workshop, toys, recreational equipment - or any of your respective other prized possessions. The versatile building designs let you customize and end off your building to all of your desired specifications. Yet the quick (can easily be erected 3 to 5X a lot faster then conventional construction), easy (pre-engineered for simplicity) and economical (most buildings don't require rental of heavy equipment) assembly is precisely what customers enjoy the most, whether performing themselves or hiring outside help. Contact friendly experienced Building Consultants today for a available extract to begin with using your dream Garage/Workshop knowing when you're complete you now have the strongest building available.