Steel Equipment Storage Buildings
Integrity Steel Buildings definitely understands how expensive your specialized farm equipment can be and the definite need to protect it. With our Steel Buildings, you will no longer need to worry about these things. We provide a durable alternative with all of our Agricultural Storage Buildings which are virtually maintenance free. All of our Equipment Storage Buildings are made right here in the USA with only top quality materials.
We are specialists in offering you the most durable Equipment Storage Building and Steel Building kits. These maintenance free alternatives will give a big return on your investment when compared to the other wooden Agricultural Storage Buildings and Equipment Storage Building designs. Why would you allow your expensive machinery to be stored in a wooden barn that can be worn away by the weather and insects when you can choose Integrity Steel Buildings Agricultural Buildings instead.
If you need a Metal Building or a Equipment Storage Building kit for your Agricultural Building needs, let us show you the right solution. We do appreciate the cost you have put out for all your Farm Equipment and the need to protect that equipment at all cost from the elements and other damaging forces. You can have custom Agricultural Storage Buildings created to meet your needs.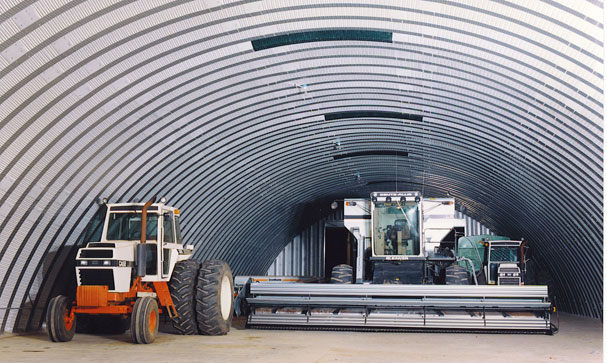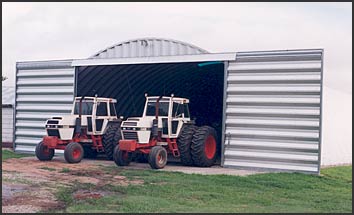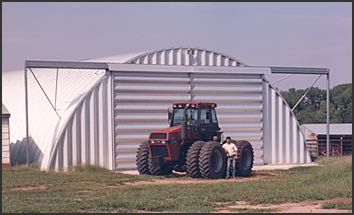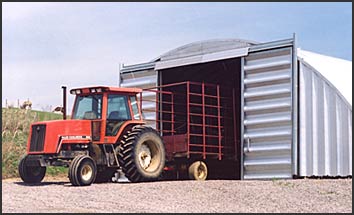 Why Buy from Integrity Steel Buildings?
Our Equipment Storage Building types are made with the highest quality materials and components which meets or exceeds industry standards.
MADE IN THE USA
Best warranty in the business.
Responsive and Helpful Customer Service Team
Many Steel Building types available to meet your needs
We have many years of experience and can assist you with all questions and concerns. We offer personalized service to help make the process of shopping for your Agricultural Storage Buildings for storing Farm Equipment an easy one. Our philosophy at Integrity Steel Buildings is to help you make the decision that best SERVES YOUR NEEDS. Unlike many of our competitors who are in this for a quick buck....we are here to answer your questions on YOUR SCHEDULE. You are the boss! When you are ready to purchase a Steel Building or Equipment Storage Building you will know that Integrity Steel is providing you a quality product at a fair price.
In case you have expensive equipment, vehicles, agricultural tools or any additional different kinds of expensive investments which need to be protected from the outdoor elements, you've come to the right place for the best value for your dollar.
These red-irons, pre-engineered buildings do the work very effectively. We are able to produce them only in about any shape and size by just using your local codes with design loading to efficiently price and accommodate your needs. So far we've supplied high quality steel structures in all the regions of United State of America and other countries bordering it.
Look no further beyond Integrity Steel Structures for some equipment storage building needs. With the vast experience for many years in the steel building industry, you can find our numerous, quality equipment storage buildings that are well-matched with all our customers' needs, desires, wants, budgets, and building codes.
Usually within 1-3 business days, we are able to provide you totally free and accurate quote if you already have architectural drawings. If you need any assistance with designing, we are ready to do that to. We boast on pricing our buildings in an affordable cost without sacrificing safely or engineering integrity.
Building with steel produced by Integrity Steel Structures conserves energy as well as other natural, raw materials. Over half of our steel is manufactured out of recycled materials, and doesn't host termites or mold, so there won't be a requirement for toxic fumigation or costly structural repairs. We engineer and ship buildings for domestic or international building codes and our strong buildings are perfect for high seismic, high-wind prone areas.