Steel Metal Horse Barns And Facilites
Each of the Integrity Steel Buildings Steel Horse Barn you choose for your new horse barn will be an exceptional value and a long lasting investment in the future of your farm or business. The Horse Stalls & Stables you decide on can be customized to fit within your budget and also the drams and design you have in mind. Expansion and growth are a possibility with our Metal Barn as they are easy to add on to and will grow as you do. You can choose the width and length of the Steel Horse Barn you desire and will soon see the exceptional choice you have made when it starts to pay for itself much faster than a conventional material building would.
The best thing about our Horse Stalls & Stables are the fact that they are made from the highest quality steel materials and are virtually maintenance free. You also have no worries about damage being done by the weather or insects as this is not a problem for the Metal Barn . We also back all of our Steel Horse Barn buildings with a great warranty that is better than what the most others offer.
To find out how we can serve your Horse Stalls & Stables needs, give us a call today to talk with one of our knowledgeable staff members. We can take the guesswork out of planning for a new Horse Riding Arena construction project. Our affordable choices in Steel Horse Barns will definitely be one of the deciding factors in your choice to go with an Integrity Steel Buildings Horse Stalls & Stables or Metal Barns.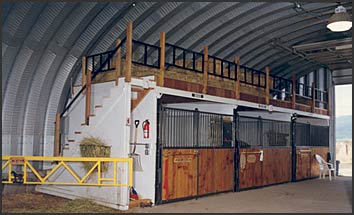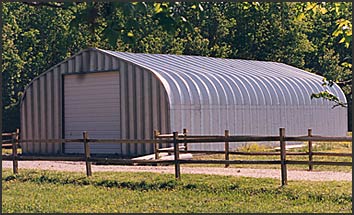 Why Buy from Integrity Steel Buildings?
Our Steel Horse Barns are made with the highest quality materials and components which meets or exceeds industry standards.
MADE IN THE USA
Best warranty in the business.
Responsive and Helpful Customer Service Team
Many Metal Barn types available to meet your needs
We have many years of experience and can assist you with all questions and concerns. We offer personalized service to help make the process of shopping for your Horse Stalls & Stables or your Steel Horse Barn an easy one. Our philosophy at Integrity Steel Buildings is to help you make the decision that best SERVES YOUR NEEDS. Unlike many of our competitors who are in this for a quick buck....we are here to answer your questions on YOUR SCHEDULE. You are the boss! When you are ready to purchase a Steel Horse Barn or Horse Stalls & Stables you will know that Integrity Steel is providing you a quality product at a fair price.