Discount Steel Metal School Buildings
Integrity Steel Buildings is here to help when you need additional classroom space. We also understand that you probably have a Metal School Building budget that needs to be adhered to for the purchase of a Discount Steel Building . This is why our American Steel School Buildings and customizable and made in many sizes at an affordable price. Integrity Steel provides Metal Buildings for use as classrooms and/or additional office space for your educational facilities needs.
Do you need a new science lab for a growing school? Is it possible to add a larger gym for more activities? Each of the Metal School Building kits we provide can be customized by size and the addition of accessories such as multiple doors, vents, insulation, window framing, and colored sidewalls. Each Discount Steel Building we sell is designed to meet with the requirements and expectations of the school district it will serve. We know how tough it is to keep up with the growing numbers of students each year but with our help your American Steel School Building construction can expand or be added on to.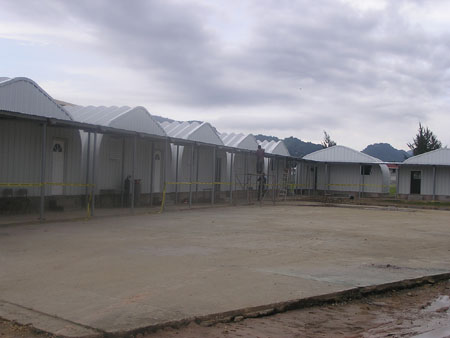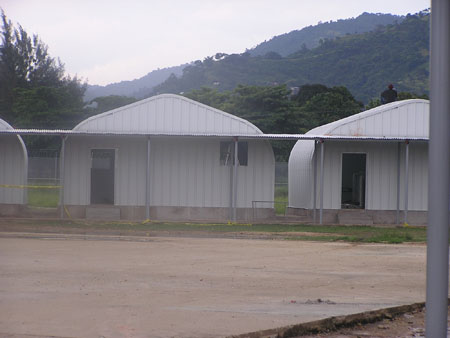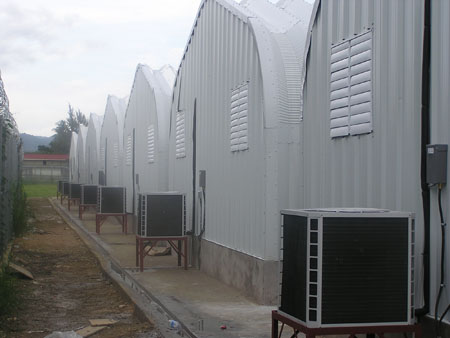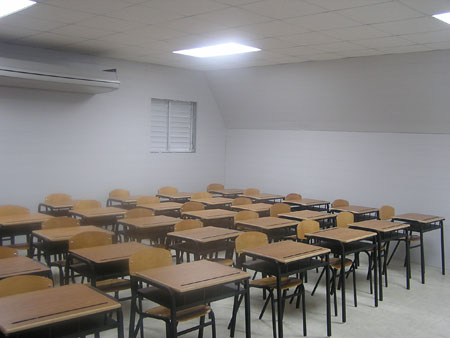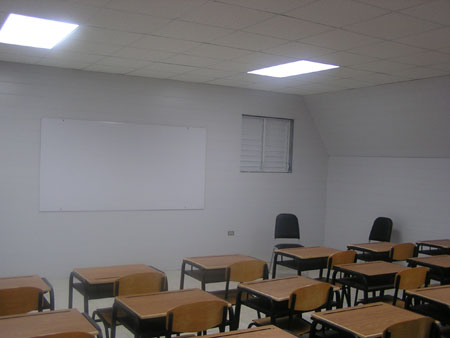 Why Buy from Integrity Steel Buildings?
Our Metal School Buildings are made with the highest quality materials and components which meets or exceeds industry standards.
MADE IN THE USA
Best warranty in the business.
Responsive and Helpful Customer Service Team
Many Discount Steel Building types available to meet your needs
We have many years of experience and can assist you with all questions and concerns. We offer personalized service to help make the process of shopping for your Metal School Building an easy one. Our philosophy at Integrity Steel Buildings is to help you make the decision that best SERVES YOUR NEEDS. Unlike many of our competitors who are in this for a quick buck....we are here to answer your questions on YOUR SCHEDULE. You are the boss! When you are ready to purchase aAmerican Steel School Building you will know that Integrity Steel is providing you a quality product at a fair price.
Allow me to share the specs with this amazing deal!
Gable-end style building
Lean-to porch/carport5:12 roof pitch approx. 17' to peak1-10 w' x 60' open wall lean-to, approx. 7'10" along at the lowest point
Engineered for pier foundation consists of a 40' x 60' steel raised floor system including steel beams and floor joists (plywood flooring by buyer) Roof span requires 1 central post per rafter frame that may be hidden inside an interior wall
The kit includes:
Misc framing and trims for doors and windows (you decide in which you desire them)
Some minor onsite fabrication might be needed
12? gable end overhangs with soffit
Includes all screws, fasteners, bolts and anchor bolts
Includes eave, roof and wall trims
HD all galvanized steel frame, bolts together, NO WELDING
Color fast, 26 gauge roofing & siding 45 year warranty
Classic rib profile
The colors are Charcoal Grey for your roof, Hawaiian Blue Walls and White Trims
The building is engineered to withstand 90 mph winds, exposure B, and 20lb roof loads.
Please verify building requirements with your local code board before choosing.
The kit also includes:
Engineered structure drawings by certified engineer (stamped)
Foundation design by buyer (can be piers, slab, or poured wall)
Assembly manual & NEW DVD included
Delivery for your building site included - lower US 48 states
FREE tech support as you erect your building!