Steel Metal Aircraft Hangars And Buildings
Integrity Steel Buildings Aircraft Hangars are the right size and shape for all your storage needs for anything to do with Aviation. The reason the Storage Building designs are the right size is because you can customize the Aircraft Hangars and the Steel Metal Buildings to any width and length. Each Storage Building reaches a span of 200 feet and can hold Aircraft for private pilots, commercial repair garages, aircraft storage, and more. You will be able to have a safe place to repair your Aircraft or to keep it dry and away from the weather while you are on the ground.
The Aircraft Hangars and Steel Metal Buildings we supply you with will save you money and will be built in less time than traditionally constructed Storage Building designs. All the parts you need to have new Steel Metal Buildings will be shipped directly to the predetermined site for erection. These can be put up much faster than other Aircraft Hangars and can give you a savings of over 50%. This gives you more money to spend on special things for your trips to and fro or for the plane itself. The Steel Metal Buildings built by Integrity Steel Buildings is ready to be customized by you for all your Aviation need. Contact us today and see how our Storage Building can provide Shelter and Safety for all you Aircraft and parts.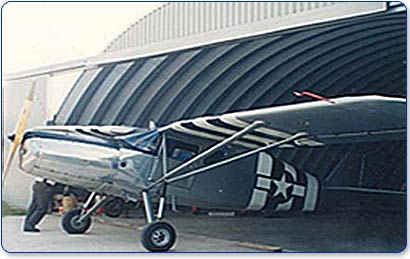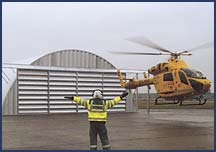 Why Buy from Integrity Steel Buildings?
Our Aircraft Hangars are made with the highest quality materials and components which meets or exceeds industry standards.
MADE IN THE USA
Best warranty in the business.
Responsive and Helpful Customer Service Team
Many Steel Metal Buildings available to meet your needs
We have many years of experience and can assist you with all questions and concerns. We offer personalized service to help make the process of shopping for your Storage Building an easy one. Our philosophy at Integrity Steel Buildings is to help you make the decision that best SERVES YOUR NEEDS. Unlike many of our competitors who are in this for a quick buck....we are here to answer your questions on YOUR SCHEDULE. You are the boss! When you are ready to purchase a Steel Metal Building or Storage Building you will know that Integrity Steel is providing you a quality product at a fair price.
Steel Buildings For practically any Application
We provides aircraft hangars with clear spans about 500' meeting your structure needs whether you are a J-3 or 747 driver. Very easy quit now. We also can offer a variety of specialized steel buildings additionally hangars.
Corporate Buildings and Hangars, Multi-Purpose Structures T. Hangers Maintenance Structures, Individual Buildings, Shade Structures, Customer Satisfaction, Having been in home business since 1987, we're dedicated to providing the very best customer support possible. Call us to see all you need to know about ASI's steel buildings.
A Great Assortment of Options ASI aircraft hangars together with other steel buildings can be obtained in standard and custom sizes with the use of a type of door options. Many custom add-ons are offered like mezzanines, cupolas and overhead cranes. We try to furnish the ideal selection specifically for your steel building needs - from economy-sized hangars to corporate steel historical structures
Exceptional Quality and Service ASI can supply material and engineering packages for whatever size aircraft hangar or metal building you're seeking. Our hangars are created to our customer's specifications and use standard I-beam construction.
ASI ships hangars from several plants nationwide, therefore steel buildings are per local building codes so you also reduce the total cost of shipping.