Steel Metal Residential Additions
Have been considering the addition of space to your existing home? Is there a baby on the way and you need the additional bedroom? Let Integrity Steel Buildings provide you the added space you need. You can say that our Arch Steel Buildings do more than serve as a Modular Building. They can become the home of your dreams. Each of our Prefab Building designs can be customized to fit the space you want with a price you can afford. The Arch Steel Buildings are covered fewer than one of the best warranties you will find from any of our competitors. The versatility of the design of our Modular Building, Arch Steel Buildings, and the Prefab Building means you can add accessories such as doors, vents and window frames.
Integrity Steel Buildings can give you the home you need at a price you can definitely afford. We back all of our Prefab Buildings with a great warranty and only use the finest high grade steel and materials found. Nowhere else can you find such a great bargain for the best in Arch Steel Buildings or Prefab Buildings. Call us today about adding space to your home or using one of our Prefab Buildings or Modular Building construction designs to create a unique style home for you and your family.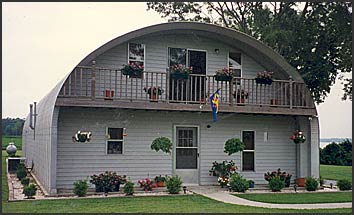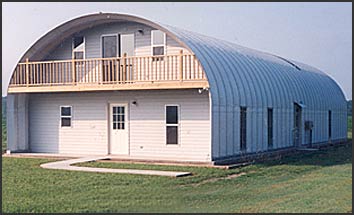 Why Buy from Integrity Steel Buildings?
Our Prefab Buildings are made with the highest quality materials and components which meets or exceeds industry standards.
MADE IN THE USA
Best warranty in the business.
Responsive and Helpful Customer Service Team
Many Arch Steel Buildings types available to meet your needs
We have many years of experience and can assist you with all questions and concerns. We offer personalized service to help make the process of shopping for your Modular Building for your Prefab Building an easy one. Our philosophy at Integrity Steel Buildings is to help you make the decision that best SERVES YOUR NEEDS. Unlike many of our competitors who are in this for a quick buck....we are here to answer your questions on YOUR SCHEDULE. You are the boss! When you are ready to purchase a Arch Steel Buildings or Modular Buildings you will know that Integrity Steel is providing you a quality product at a fair price.
Integrity Steel Structures Inc, 1285 Carl D Silver Pkwy Suite 338, Fredericksburg, VA 22401 800 590 7254 is situated in America and focuses primarily on producing insulated prefabricated buildings. Over the years Integrity Steel Structures has received vast experience in both the locality plus the export markets with numerous completed projects, as far as onto the continents outside America.
Integrity Steel Structures manufacture three varieties of buildings namely:
. Fibre Cement Modular Buildings
. Chromadek Modular Steel Buildings
. Mobile Buildings(Park Homes)
Our systems were created for fast assembly (erection) while all materials used are of this very highest quality, bearing the USABS mark of approval. Integrity Steel Structures is a proudly United State of America Company. We're also registered by CIDB (Construction and Industry Development board). To find out more about Integrity Steel Structures, be free to contact us through 1285 Carl D Silver Pkwy Suite 338, Fredericksburg, VA 22401, 800 590 7254!