Steel Metal Residential Garages And Buildings
Integrity Steel Buildings Metal Garage Kits will provide you everything you need to store your vehicles and automotive items safely and securely. It is important that vehicles be sheltered in one of our Prefab Metal Garage buildings. Our Steel Garage construction can protect your prized posessions from the elements including damage that can occur from the wind, sun, and snow. Each of our Steel Garage kits will provide you with enough room to store your classic cars, boats or aircraft. This is because all of our Metal Garage kits are fully customized to the size and financial requirements each business or individuals may have for their Prefab Metal Garage Kits. They can even expand later to accommodate more storage needs.
To get one of Integrity Steel Buildings great Metal Garage Kits, be prepared to buy them at a great price and have them shipped directly to you. Each of the Steel Garage kits can be customized to a variety of lengths and widths. You never have to worry about maneuvering your vehicles around beams or columns as our steel span Metal Garage kits have none of these. Our staff is ready to serve you and answer all your questions about Steel Garage construction and Metal Garage construction of Metal Garage Kits. Contact us today for a quote or for a description of our many designs.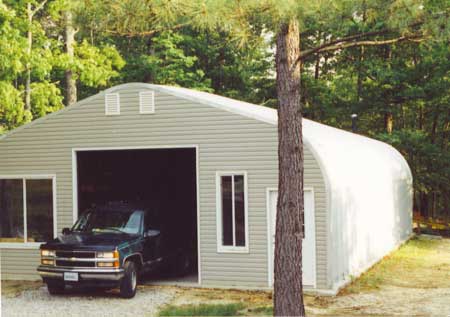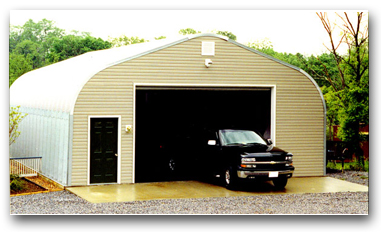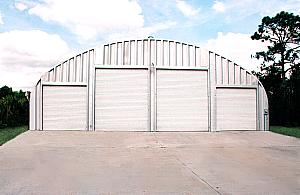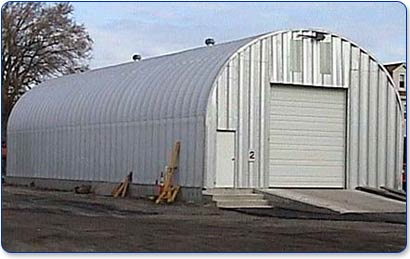 Why Buy from Integrity Steel Buildings?
Our Metal Garage Kits are made with the highest quality materials and components which meets or exceeds industry standards.
MADE IN THE USA
Best warranty in the business.
Responsive and Helpful Customer Service Team
Many Steel Garage types available to meet your needs
We have many years of experience and can assist you with all questions and concerns. We offer personalized service to help make the process of shopping for your Metal Garage or your Steel Garage Kit an easy one. Our philosophy at Integrity Steel Buildings is to help you make the decision that best SERVES YOUR NEEDS. Unlike many of our competitors who are in this for a quick buck....we are here to answer your questions on YOUR SCHEDULE. You are the boss! When you are ready to purchase a Prefab Metal Garage Kits or Steel Garage building you will know that Integrity Steel is providing you a quality product at a fair price.
Metal and steel garages are our specialty at Integrity Steel! Like our metal, the garages that we provide are built to last by the largest manufacturer of steel garages and carports in the United States! Much of our top quality metal garage buildings are made your level on-site in only some hours. The top quality materials and the toughest components are utilized in our own enclosed steel buildings and the majority of those toys components are intended and fabricated through manufacturer.
We offer enclosed metal garages to purchase online from 12' wide about 40' wide and can also offer engineer certified buildings as much as 150 MPH in certain areas. For states that received an incredible amount of snow, we could provide you with units which get created to handle a 60PSF snow load.
Our steel garages are so far the perfect weather-resistant shelter for your car, truck, boat, or other valuables! Our enclosed buildings are created with a rigid steel frame and steel panels for the exterior but they are more economical compared to traditional wood-frame garages. With our steel framing system, there's no danger of neither rot nor termite infestations. Our enclosed steel garages could be installed directly onto the bottom, gravel, asphalt, or concrete and they're installed in considerably less time than the conventional wood frame building. These rugged steel buildings are intended to last and they are created for use as residential garages, commercial garages, enclosed steel workshops, and also for farm garages and farm sheds.