Prefab Garage Kits And Steel Metal Garage
The Prefab Garage Kits and Steel Garage designs provided by Integrity Steel Buildings are the only logical choice for anyone in the trucking industry. Each of our Metal Garage designs offers many different custom size options with widths up to 70 feet and almost limitless lengths. You are free to decide how much room you need for all your technicians and employees. Space is provided in our Prefab Garage Kits to perform engine repairs, truck tune-ups, balance wheels and align them, brake repairs, rebuild engines, and any other service your vehicles need. There are many custom accessory options available as well such as double and quad sliding doors and overhead doors, vents, colored endwalls, insulation and window frames.
A Steel Garage or Metal Garage give your trucks and other equipment the protection they need from the elements and other hazards. Other typical Prefab Garage Kits construction materials can cost almost 50% more than any of our Steel Garage designs and takes much more time to construct. Each Metal Garage is shipped directly to the customer and is ready for construction when it arrives on site. You take such pride in your trucks and equipment. You should not just allow any Prefab Garage Kits to protect it. You deserve the best Steel Garage from Integrity Steel Buildings. Call or contact us today about our Metal Garage designs.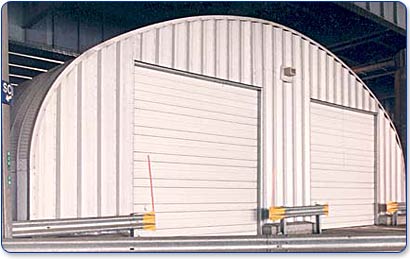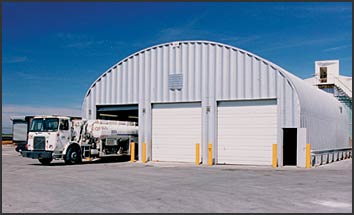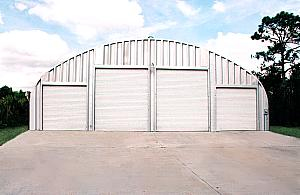 Why Buy from Integrity Steel Buildings?
Our Prefab Garage Kits are made with the highest quality materials and components which meets or exceeds industry standards.
MADE IN THE USA
Best warranty in the business.
Responsive and Helpful Customer Service Team
Many Steel Garage types available to meet your needs
We have many years of experience and can assist you with all questions and concerns. We offer personalized service to help make the process of shopping for your Prefab Garage Kits an easy one. Our philosophy at Integrity Steel Buildings is to help you make the decision that best SERVES YOUR NEEDS. Unlike many of our competitors who are in this for a quick buck....we are here to answer your questions on YOUR SCHEDULE. You are the boss! When you are ready to purchase a Steel Garage or Metal Garage you will know that Integrity Steel is providing you a quality product at a fair price.
In terms of metal garages, that's our specialty at Carport1! Like our metal carports, the garages that we provide are built to last by the largest manufacturer of steel garages and carports in the US! The majority of our top quality metal garage buildings are built your level on-site in only several hours. The top quality materials and of course the toughest components are utilized in your enclosed steel buildings and the majority of those toys components are built and fabricated by the manufacturer.
We deliver enclosed metal garages to buy from 12' wide as much as 40' wide so we offers engineer certified buildings up to 150 MPH in certain areas. For states that receive a significant amount of snow, we can provide you with units that might be developed to handle a 60PSF snow load. We are able to provide metal garage kits however we will talk with you and discuss the advantages plus the disadvantages of steel building kits verses installed units
At Integrity-Steel, we have now the chance to who can help you make your best decision in selecting your new enclosed metal garage or steel workshop. Our years of experience with steel buildings allow us to support customers in selecting the perfect enclosed metal building for their own needs. Due to this experience and our product knowledge in the storage shed process, we share with you the various topics that will not have already been considered! Our supplier has 14 years of experience among the steel building business and then they will choose best installation crews and train them towards the highest-quality standards. Client service representatives make contact to our customers following the sale to schedule the installation of metal garages and carports and they re-confirm the order, ensuring you receive specifically what you ordered.
Metal Garages: Our customers utilize our enclosed metal garages to supply shelter or storage for cars, trucks, recreational vehicles, RVs, motor coaches, motor homes, plus much more. The majority of the metal garages sold by Carport1 are employed for residential purposes however we would have steel garages for commercial use. We have single-wide metal garages, double-wide garages, triple-wide garages, and not to mention clear-span enclosed metal garages up to 40' wide. Like our metal carports, our single-wide or single garages are frequently designed to recognise a single car, boat, or RV. Double-wide garages or double garages that might be might be applied to two cars and trucks are 18' to 24' wide. Triple-wide garages or triple metal garages are from 26' to 30' wide and to have heavier truss because of the span of a given width of one's building.
Steel Garages: Our steel garages are the perfect weather-resistant shelter for your own personal car, truck, boat, or any additional valuables! Our enclosed buildings are created with a rigid steel frame and steel panels for the exterior and they're cheaper when compared with traditional wood-frame garages. With our steel framing system, there's no danger of neither rot nor termite infestations. Our enclosed steel garages can even be installed directly onto the ground, gravel, asphalt, or concrete and they're installed in a whole lot less time when compared to a conventional wood frame building. These rugged steel buildings are designed to last and they are designed for use as residential garages, commercial garages, enclosed steel workshops, and not to mention for farm garages and farm sheds.
Metal Garage Kits vs. Installed Garages: You may be considering probably a garage kit or factory trained crew installing of your garage. Metal garage kits are offered online and are considered Do-It-Yourself projects or DIY garages. All our metal garages include free delivery and complimentary set up from the level work. We have now found that you could possibly own garages from Carport1 for about the same price as you are able to buy metal garage kits from another company. Via the time you consider freight to your site plus the labor for installing of the unit, our installed garages are almost always more affordable. Do make sure you remember which the manufacturer's experienced and trained subcontractors will install your steel garage much faster than a new person.