Steel Metal Industrial Buildings
Integrity Steel Buildings offers Steel Warehouse Buildings and Industrial Metal Buildings designed specifically to meet the needs of your business. Your Industrial Steel Building can accomodate your growing business and expand when have the need to increase an existing building in size. It does not matter whether your needs are for a Metal Warehouse Building , an Industrial Steel Building to use as a shop for welding, the Industrial Metal Building designs at Integrity Steel Buildings will work to suit your needs. Call today and let us answer any questions you may have about the purchase of Steel Warehouse Building.
The Industrial Steel Buildings and Metal Warehouse Building construction offered by Integrity Steel Buildings have many advantages over that of the competition. Your Industrial Metal Building can be custom made to almost any size you like. Our Industrial Steel Buildings have a column free design which gives you the entire Metal Warehouse Buildings interior space free to be used however you need to. When you choose our Metal Industrial Building construction, you will find that time and money is saved in the process. There are many accessory options available with your Warehouse Building including multiple sliding doors, window frames, colored endwall options, vents, skylights, and insulation. You are sure to be happy with an Industrial Metal Building from Integrity Steel.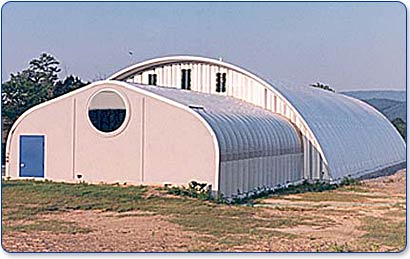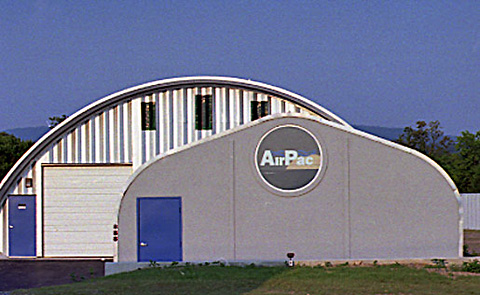 Why Buy from Integrity Steel Buildings?
Our Industrial Metal Buildings are made with the highest quality materials and components which meets or exceeds industry standards.
MADE IN THE USA
Best warranty in the business.
Responsive and Helpful Customer Service Team
Many Industrial Steel Building types available to meet your needs
We have many years of experience and can assist you with all questions and concerns. We offer personalized service to help make the process of shopping for your Industrial Warehouse Building an easy one. Our philosophy at Integrity Steel Buildings is to help you make the decision that best SERVES YOUR NEEDS. Unlike many of our competitors who are in this for a quick buck....we are here to answer your questions on YOUR SCHEDULE. You are the boss! When you are ready to purchase an Industrial Metal Warehouse Building you will know that Integrity Steel is providing you a quality product at a fair price.
Commercial Advantages and benefits of Pre-Engineered Steel Construction
Not only is steel by far the most efficient, strong, sturdy, and guaranteed to last, but it is a safer investment. Often times, due to steel's fireproof nature, pre-engineered steel buildings are classified from the International Building Code as Type IIB (construction which won't require passive fire protection). However, every situation is different, depending on what the building continues to be used for, and occupancy. For the individuals who desire to maximize insurance savings, the Metal Buildings Manufacturers Association (MBMA) insurance specialists note that maximum credits and savings are possible every time one builds with steel and chooses a non-combustible masonry finish regarding the exterior.3
Sustainable practices and energy efficiency are imperative to being competitive in today's business realm - the resulting savings are massive. Integrity Steel is amazingly proud to be behind those sustainability and energy efficiency of pre-engineered steel buildings. As a result of the precision engineering and modern technology fabricated steel building components, when proper insulation is employed, they accomplish superior R-ratings, compared with buildings insulated in a similar way, but constructed using other resources. A technical bulletin seen from the Metal Construction Association reports that steel components "protect insulating material from air and moisture," as well as for relevant different kinds of insulation, "metal skins are impervious to gas transmission and therefore prevent the escape of insulating gases," to make sure that "high R-values are maintained in the course of the entire period."
The savings don't end with energy costs; the U.S. Internal Revenue Service has a plan in place that gives significant tax deductions (from the square foot!) for Cost effective Commercial Buildings. To find out more, kindly visit the IRS Section on Commercial Sustainability Deductions. Gone are the days when Going Green was just for the environmentalists. To learn more about why steel is deemed an environmentally responsible, sustainable building material, please visit our Integrity Steel Practical information on additional information.
Steel continues to maintain the best strength-to-weight ratio when compared with other construction materials, and boasts superb resistance against corrosion, despite seasonal conditions and humidity, so manufacturers warrant their buildings to get maintenance and repair free for 20 to 30 years. Remarkable technologies mean the attractive finishing options available nowadays are generally covered under warranty too. As study after study highlight, the value of steel's flexibility in expansion, without interrupting interior operations in the longer term, must not be understated.