Steel Metal Public Church Buildings
Integrity Steel Buildings know that you want your New Church Building to look warm, inviting yet elegant and professional. The Metal Church Buildings that we can offer can provide you the desired durable, functionality while allowing you to maintain your own personalized appearance. For this reason, our Steel Church Building and our other Steel Church Buildings are fully customizable to meet the needs of each congregation separately. Each congregation worships differently and has there own special budget for their Metal Church Building to stay within. We are providing a Steel Church Buildings that are affordable no matter what you choose to have added. You can use our New Church Building designs to add more office space, room for the choir, a welcome center or to use as a fellowship hall, the choice is yours.
Each Metal Church Building is customized and designed to allow you the versatility of having the lighting, windows, doors, and insulation added in. You can choose from a variety of colors to make it even more personal and unique. You will be saving your congregation money by purchasing your Steel Church Building from Integrity Steel.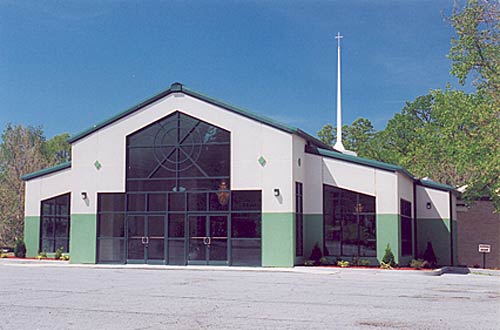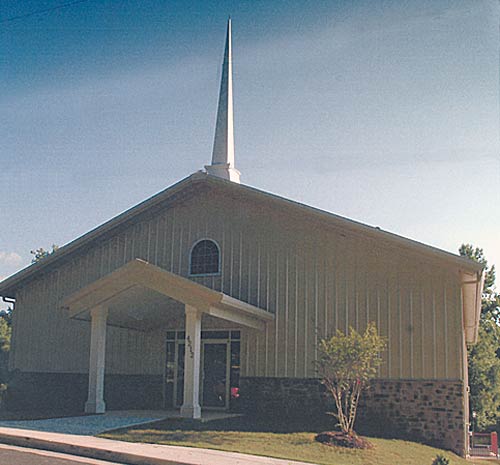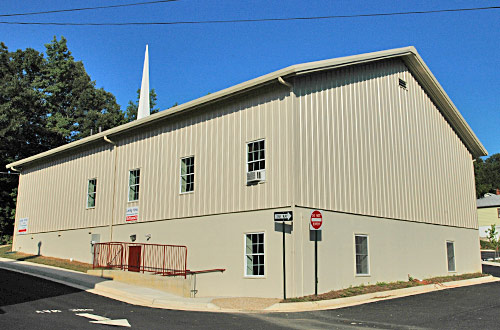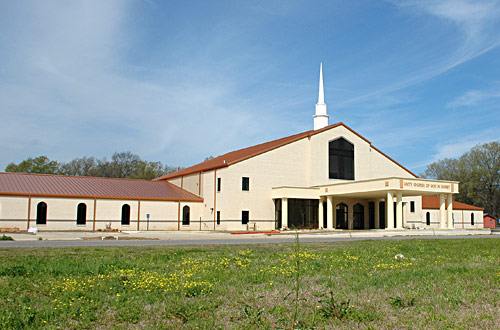 Why Buy from Integrity Steel Buildings?
Our Metal Church Building is made with the highest quality materials and components which meets or exceeds industry standards.
MADE IN THE USA
Best warranty in the business.
Responsive and Helpful Customer Service Team
Many Steel Church Building types available to meet your needs
We have many years of experience and can assist you with all questions and concerns. We offer personalized service to help make the process of shopping for your Preengineered Steel Buildings an easy one. Our philosophy at Integrity Steel Buildings is to help you make the decision that best SERVES YOUR NEEDS. Unlike many of our competitors who are in this for a quick buck....we are here to answer your questions on YOUR SCHEDULE. You are the boss! When you are ready to purchase a Metal Church Building or Steel Church Building you will know that Integrity Steel is providing you a quality product at a fair price.
Need a New Church Building?
Whether you want to build a new house of worship, or your church is in need of expansion -you'll need an experienced contractor who you can put your confidence in. We've completed more than 40 church projects during the last decade with fantastic results. If you are thinking of expansion work or new construction for your chosen church property, call us at (FL) 813-750-1222 or visit our dedicated Church Building website Church Builders southeast to read more on this church construction services.
Integrity-Steel General Contractors have successfully managed the growth and expansion of more than thirty churches and worship centers of most sizes and styles through the entire southeast United States.
Essential to us today simply because they once were when we first started, in 1986. The fact is, four out of five clients come back to us for their next infrastructure project. Many have always come back every now and again, and in all these, many of them have again hired us to handle the 10 or even more projects since we take up each assignment as though it was the first one ever.
We assist you during the design phase. Prospective clients often reached us after meeting with an architect merely to discover that the cost to create as designed was more than they had budgeted.
By grafting with Integrity-Steel right from the start, we could offer our expertise within the clients, developing a plan that fits into your budgetary and quality requirements, avoiding any surprises.
We can easily job offer a Guaranteed Maximum Price contract should we go over budget, so long as no additional change orders are requested, we'll cover overages. Plus, any savings or discounts we receive from suppliers while in the construction phase can be found online back to you towards the end of a given project, with Integrity-Steel retaining only some percentage of the difference and the owner retaining nearly all of the savings. When you select Integrity-Steel, your project will certainly be done on time and on budget, contentment insured.
We hire only experienced, well-established subcontractors to perform using your project. If you are a 503-C tax-exempt organization, we can easily collaborate with one to reduce material costs for the project by up to 50%!