Steel Recreational Buildings and Metal Sports Arenas
Integrity Steel Buildings designs their Recreational Steel Buildings and Steel Gymnasiums by combining the best engineers and manufacturers with the most Flexible design to give you a custom fit. Each Metal Sports Arena can be made in widths up to 70 feet with virtually unlimited lengths .
These Recreational Steel Buildings have no trouble becoming a school gym, an event center, a sporting arena, a hockey rink, indoor driving range, an indoor tennis facility, or paintball arena. All the Steel Gymnasium design offers Column Free Construction of the Metal Sports Arena making it open space. Our Recreational Steel Buildings and Steel Gymnasiums are very cost effective and easy to assemble.
Imagine providing a community with a secure and weather proof place to practice Multiple Sporting Events in the same place. Our Metal Sports Arenas are perfect for this. . There can be Ice Skating on days when the weather is too bad outside to be in it and everyone can be nice and warm inside.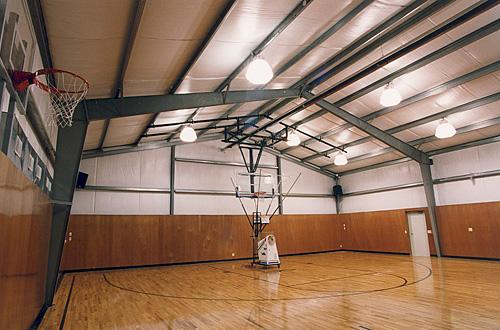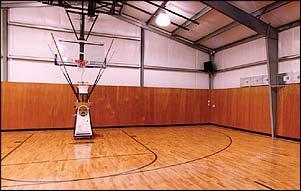 Why Buy from Integrity Steel Buildings?
Our Steel Gymnasiums are made with the highest quality materials and components which meets or exceeds industry standards.
MADE IN THE USA
Best warranty in the business.
Responsive and Helpful Customer Service Team
Many Recreational Steel Buildings types available to meet your needs
We have many years of experience and can assist you with all questions and concerns. We offer personalized service to help make the process of shopping for your Metal Sports Arena an easy one. Our philosophy at Integrity Steel Buildings is to help you make the decision that best SERVES YOUR NEEDS. Unlike many of our competitors who are in this for a quick buck....we are here to answer your questions on YOUR SCHEDULE. You are the boss! When you are ready to purchase your Steel Building or Metal Building you will know that Integrity Steel is providing you a quality product at a fair price.
Metal Recreational Buildings, Pre-Engineered Sports Arena Buildings
Integrity-Steel 's metal recreational buildings are the perfect fit to house an internal tennis court, ice hockey or skating rink, swimming pool, indoor soccer facility, bowling alley, horse riding arena, volley ball courts, gymnastics facility, indoor basketball court, driving range or even a multipurpose gymnasium to acquire a school or church. Economics is a very large concern when preparing for a recreational building basically because they typically need large open widths and heights in addition to enormous lengths to fit the activities inside. Our clear span design permits you to save as many as 50% compared with the price traditional construction.
Our pre-engineered metal buildings climb really easy saving you a really good period of time and cash during the construction. An Integrity-Steel recreational steel building is well insulated saving you on your heating and cooling costs within the lifetime of the building. Energy Star速 approved cool roof panels can be found in colors that reflect sunlight for areas that may extremely hot.
Gymnasium Buildings, Basketball Court Metal Buildings
A gymnasium steel building from Integrity-Steel is definitely customizable with doors, large glass windows, vents, skylights and several exterior looks namely stucco, block or brick veneer can easily be incorporated into the look. The to everything topic of an Integrity-Steel metal building makes for multiple basketball courts to get laid out under one roof without obstructions. Heat pump units and ducts in addition to retractable basketball goals, sound systems, lighting and heavy video equipment might be suspended from or placed upon the top. The energy efficient insulation systems we deliver could keep your gymnasium power bills low. Integrity-Steel's Steel Buildings Advantages
Standard models can span up to 200' wide without an interior column Energy Star速 color coated panels offer superior thermostat as part of your building and maybe have a 40 Year warranty
Every Integrity-Steel pre-engineered recreational building features a 25 Year Warranty against rust perforation on Galvalume速 roof panels along with a Lifetime warranty on wall and roof sheeting fasteners
All maintenance free materials save you time and money using your recreational steel building
Experienced project managers knowledgeable in prefab metal buildings may help you create an efficient interior design
Over 38 years of metal building manufacturing and design experience gives the very best quality buildings along at the best prices
A recreational steel building from Integrity-Steel is made and built forever of maintenance free enjoyment. Call us today for pricing and data regarding how Integrity-Steel can deal with the following recreational building.